Outlook Vision
Ka Shui Group is centered on our commitment to innovative technologies. With our core competitive advantages in R&D capabilities on new materials, leading technologies, and strong product solutions, we provide one-stop services for metal die casting (in magnesium, aluminum and zinc alloy) and plastic injection moulding. We embrace further improvements on service and productivity, while enhancing quality and cost effectiveness through adoption of Industry 4.0 and data analytics in order to create the best value for our customers and strive to become the best production solutions provider and service enterprise for our customers.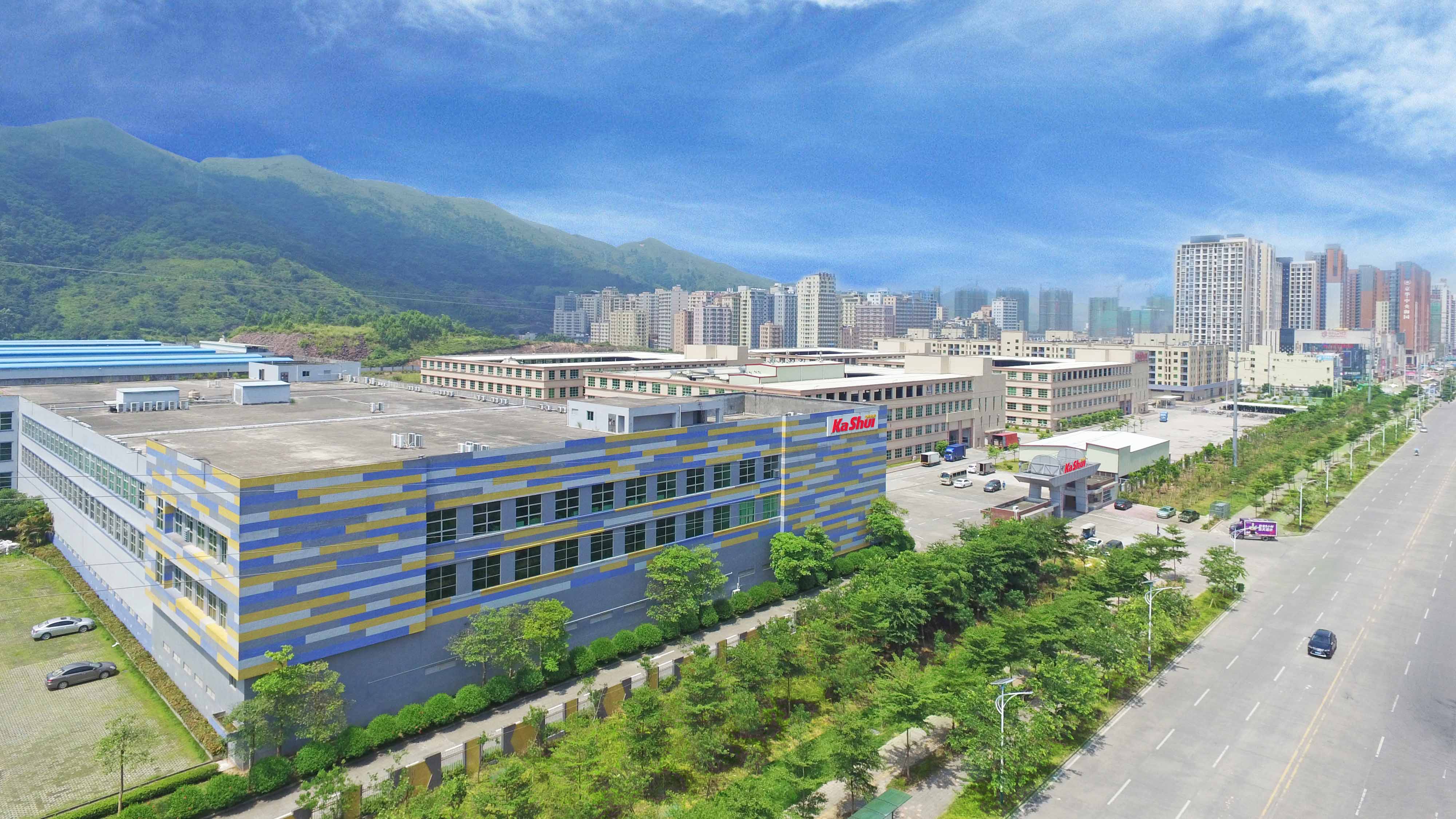 Ka Shui Daya Bay High-Tech Industrial Park
Situated in the Daya Bay national economic and technological development zone and adjacent to the PRD research and development center of Shenzhen and Hong Kong, Ka Shui Daya Bay High-Tech Industrial Park enjoys the advantage offered by an excellent geographical location. As a new page in The Group's innovation and strategic development, the industrial park will be fully integrated with our supply chain to form a manufacturing cluster centered on die casting and greatly strengthen The Group's production capacities. The industrial park will have an R&D center, a die design and fabrication center, production centers for various products, a warehouse and distribution center, a logistics center, a staff training center and staff quarters. With total area of 210,000 square meters, the facility has opened in the third quarter of 2009. Ka Shui Daya Bay High-Tech Industrial Park commits to creating further value for our group and reach to higher goals.