Company News
Ka Shui Group's technologies were once again recognized in the 2018 Geneva International Exhibition of Inventions
ARTICLE OF 2018.05.03
Ka Shui Group's Advanced Out Mold Release (AOMR) and New Magnesium Reinforced Composite Material have been awarded gold medals in the 46th Geneva International Exhibition of Inventions respectively.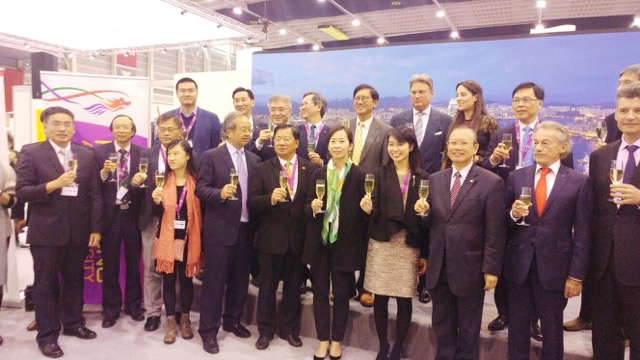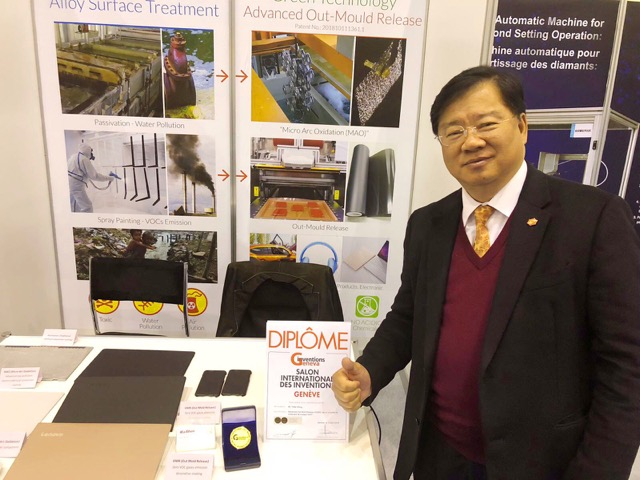 Advanced Out Mold Release (AOMR) is an environmental-friendly surface finishing technology to replace passivation and spray painting, which can reduce the discharge of toxic waste water and VOCs emission.
AOMR combines two advanced surface finishing technologies: Micro Arc Oxidation (MAO) and Out Mold Release (OMR). First of all, the surface of light metal such as magnesium and aluminium is transformed into largely crystallized metal oxide which is in alpha-phase structure (Ceramic structure). Afterwards, various color and pre-printed patterns can be applied on the MAO coating of the product surface by putting on ultra-thin membrane with specific vacuum fixtures.
AOMR has combined the benefits of both MAO and OMR technologies:
● High production output & cost effective.
● Good performance and highly protective coating
● Environmental friendly, low carbon emission & less Volatile Organic Compounds (VOCs) emission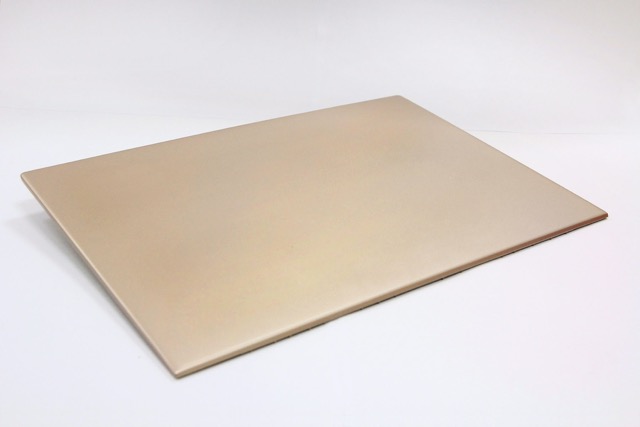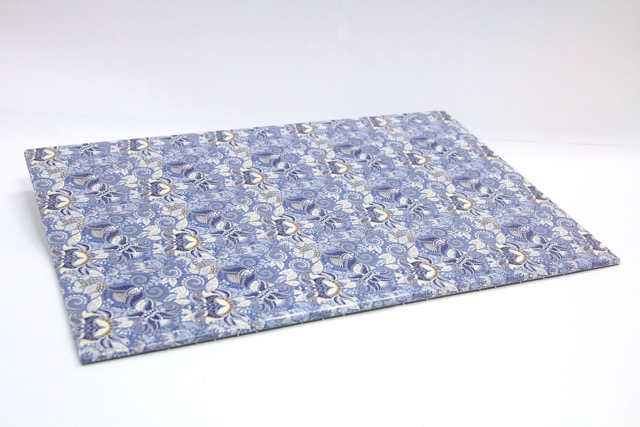 New Magnesium Reinforced Composite Material Designed for Lightest and Strongest Metal-base Luggage Cases
In recent years, premium metal-based luggage cases have become very popular. However, those cases made with aluminum and magnesium have always been seriously damaged during the logistics process. Hence, the numbers of customer complaints and damage claims have increased dramatically. Based on composite material lamination technology and Micro-Arc Composite Ceramic Technology, reinforced Multi-layer Magnesium Composites have been developed. By using this material in luggage cases, there are many benefits including strength improved, high resistance to scratches and corrosion, good impact resistance, reduction in weight and more environmental-friendly during production process.