Company News
Ka Shui Group in the 12th China International Die-casting Industry Exhibition Awarded as the "Top 50 Die Casting Manufacturing Enterprise with Comprehensive Strength in China" and "Best in Class Die Casting"
ARTICLE OF 2017.06.17
The 12th China International Die-casting Industry Exhibition and 15th China International Foundry Expo by China Foundry Association was held on June 13th -16th, 2017 in Shanghai New International Expo Center. More than 100 exhibitors in die-casting manufacturing joined the exhibition this year. It was an excellent opportunity for exchanging new technologies and ideas in the industry. Ka Shui Group having a large-scale exhibit with an extraordinary design covering 108 sq. and displaying its innovation and technologies attracted and impressed many local and overseas customers.
Our theme of this year is "2017 Research &Development and Processing Presentation". The Group presented its latest R&D in rare earth magnesium alloy, material applications, die-casting process, surface treatments and vehicle weight reduction. Equipped with technology and innovation, Ka Shui Group continues to provide one-stop solutions to customers.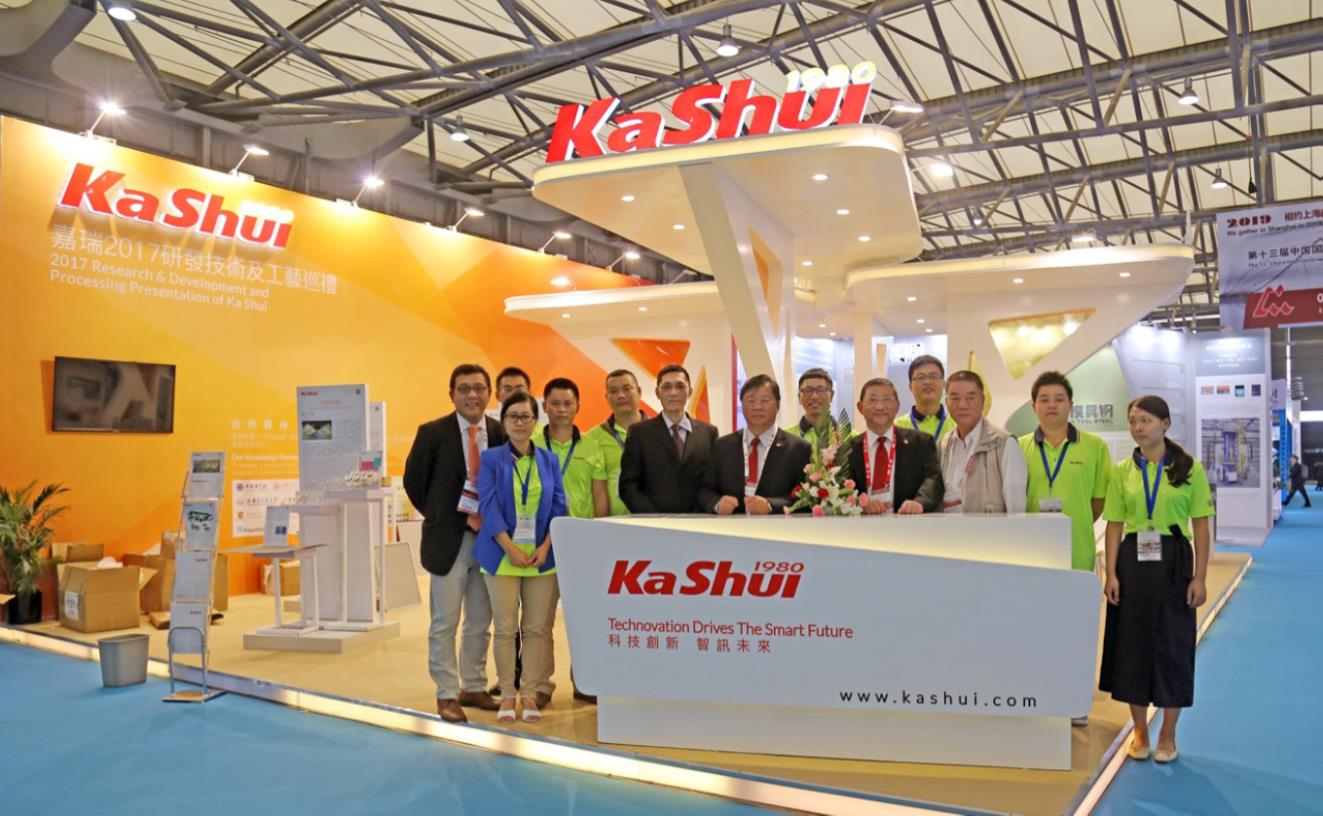 Ka Shui Group was awarded No. 7 in the "Top 50 Die Casting Manufacturing Enterprise with Comprehensive Strength in China" and also "Best in Class Die Casting" by the China Foundry Association. With the honorable recognition of its achievements and leadership, the Group will keep striving to strengthen its competitive advantages in zinc, magnesium and aluminum alloys die-casting as well as plastic injection.