Company News
Ka Shui Group Sponsored IVE's Power-Efficient Solar Car in the upcoming World Solar Challenge 2017
ARTICLE OF 2017.07.01
The sixth generation of solar-powered vehicle (namely SOPHIE VI) which was developed by the Hong Kong Institute of Vocational Education (IVE) will take part in the World Solar Challenge 2017 in this coming October. The event was widely publized on June 30, 2017.
The total weight of SOPHIE VI has been reduced by 1/4 compared with the previous generation. It is the first time to apply in car suspension system rare-earth magnesium alloy which was sponsored and made by Ka Shui Group. This reduces the vehicle weight for power efficiency and also provides stronger suspension system with better corrosion resistance.
The Group has been a leader in developing special alloy, vehicle weight reduction and renewable energy or green applications. Since 2015, Ka Shui Group has been sponsoring consecutively VTC solar-powered vehicle program. This matches the growing importance of structural weight reduction of vehicles.
Ka Shui Group is committed to "Contributing to the Community" by actively supporting student, social welfare and charity events. We wish the IVE Team great success in the upcoming event this year!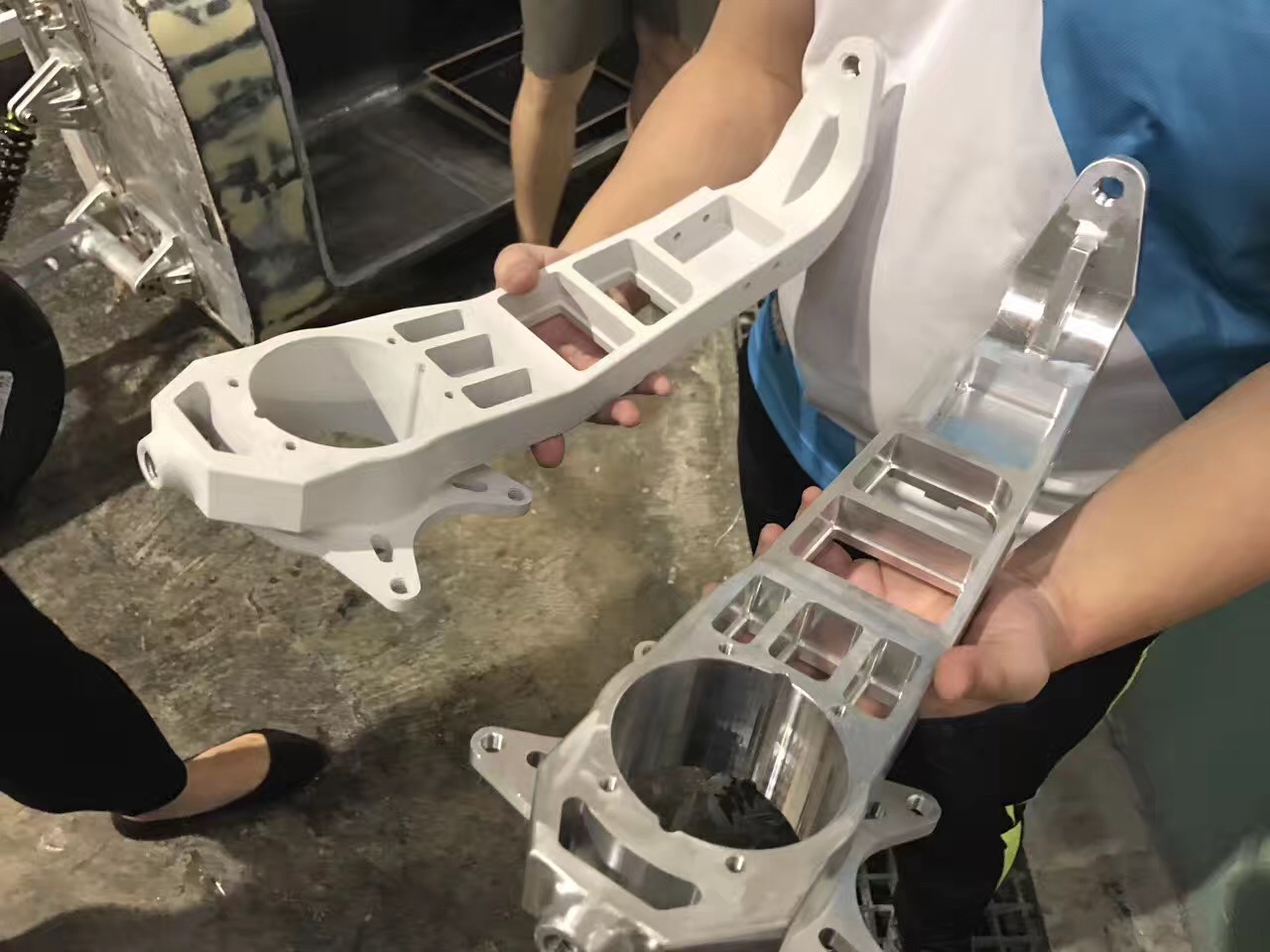 The aluminum alloy part (right) and the rare- earth magnesium alloy parts (left) were tailor-made for SOPHIE VI by Ka Shui Group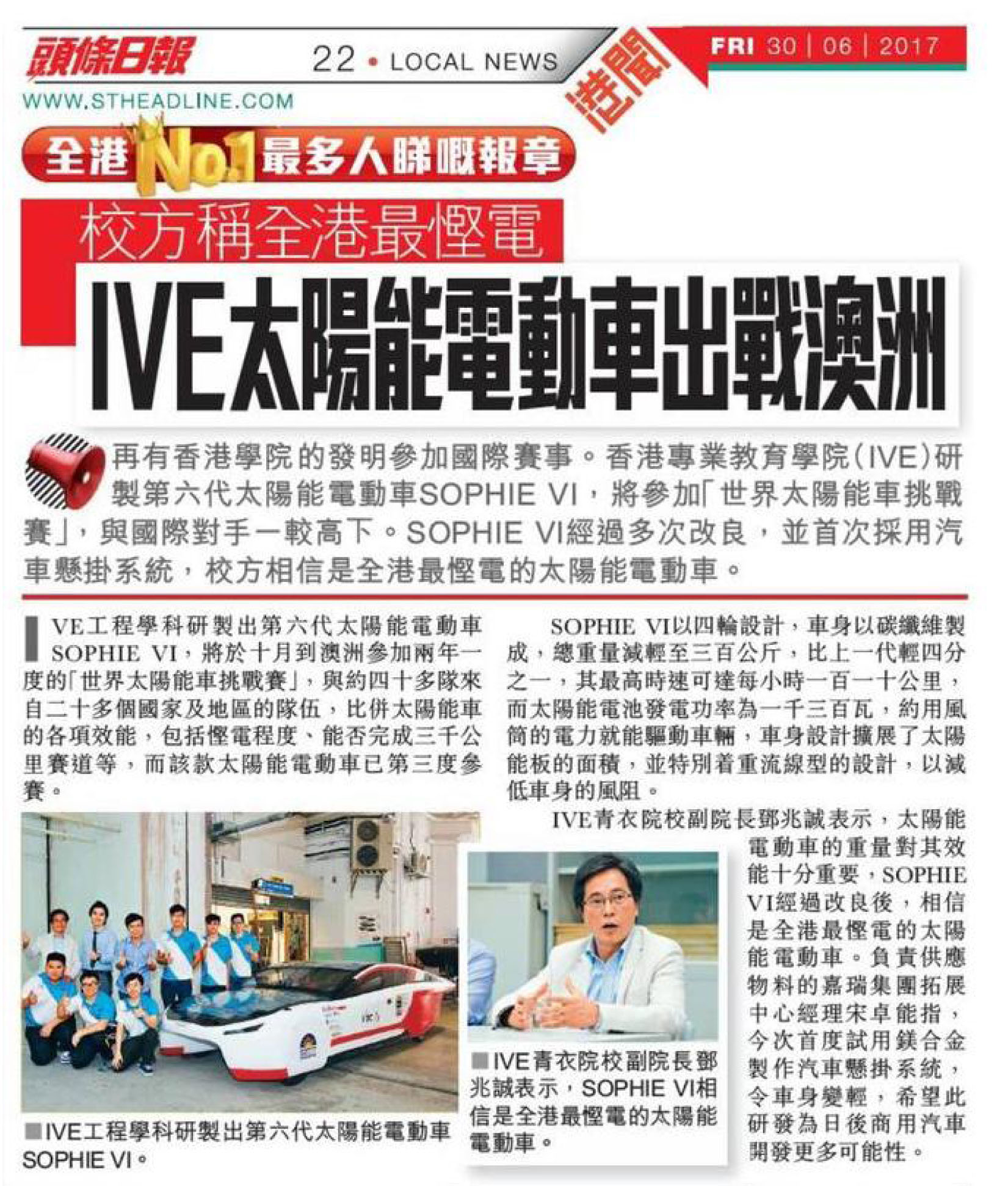 Reference Links :
AM730:https://www.am730.com.hk/news/%E6%96%B0%E8%81%9E/%E5%A4%AA%E9%99%BD%E8%83%BD%E8%BB%8Asophie-vi%E6%8E%A8%E5%8B%95%E9%9B%BB%E5%8A%9B%E7%9B%B8%E7%95%B6%E6%96%BC%E9%A2%A8%E7%AD%92-84750