Powerful Manufacturing Capacity
In 1998, Ka Shui became the first company in Hong Kong to introduce magnesium alloy die casting equipment, which led The Group to begin research and development of magnesium alloy and its application. We have since developed into a leading provider of professional magnesium die casting solutions. Until now, The Group has owned a powerful production team and has plants located in Shenzhen Ping Hu, Huizhou Daya Bay and Wuhu of Anhui province with advanced and automated facilities. The Group continues to increase the production capacity in order to accommodate the corporate business development and growth.
Die Design and Fabrication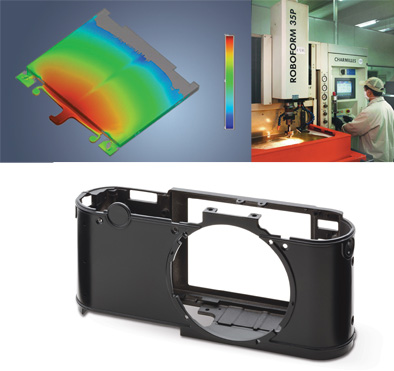 Equipped with advanced die manufacturing equipment as well as precision die design and fabrication capabilities, Ka Shui offers effective die design and fabrication solutions to our customers. Our comprehensive processing service offerings include 3D mold simulation, high speed CNC machines, electro discharge machines, wire-cut machines and laser welding machines.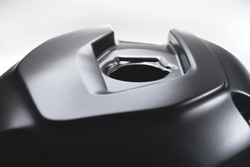 Precision Die Casting and Plastic Injection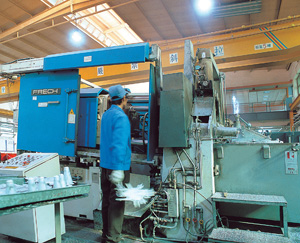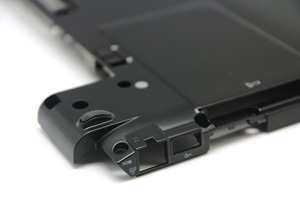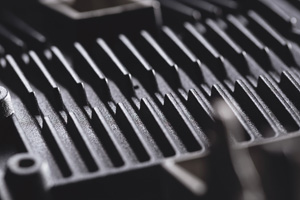 Ka Shui Group operates more than 100 units branded die-casting machines and 170 units of well-known plastic injection machines as well as other peripheral automated production equipment.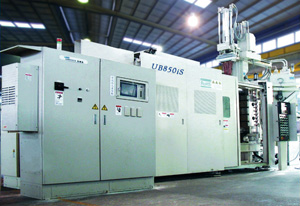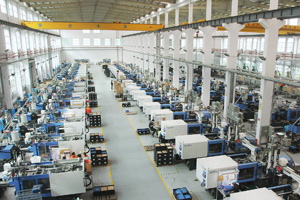 Secondary Processing • CNC Machining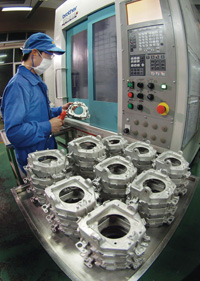 Ka Shui continues to introduce advanced automated equipment, such as automatic polishing machines, to enhance the automation capability of our manufacturing facilities. The Group has 200 CNC machines that offer superior processing capabilities. Through secondary processing / CNC machining, we provide precision cutting services to our customers.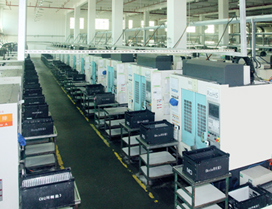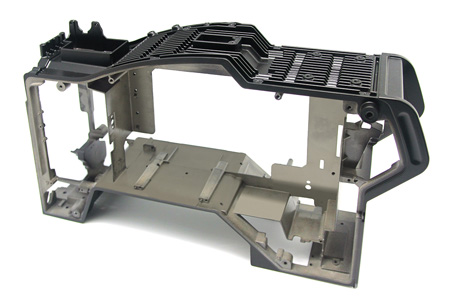 Surface Treatment

Ka Shui offers a wide range of surface treatments for magnesium, aluminum and zinc alloy die casting parts and plastic products, including painting, powder coating, magnesium alloy passivation and electroplating, Outside Mold Filming (OMF), heat transfer printing, micro-arc oxidation, environmental friendly Cr3+electroplating, ion plating and multi-color zinc alloy electro coating, which are extensively used in 3C and auto parts.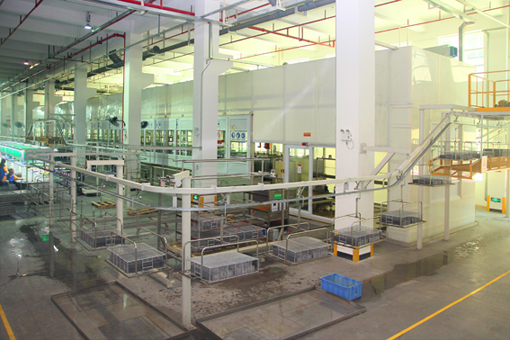 Physical Vapor Deposition
Physical Vapor Deposition (PVD) describes a variety of vacuum deposition methods, which can be used to produce thin films. PVD uses physical process (such as heating or sputtering) to produce a vapor of material, which is then deposited on the object that requires coating. PVD is used in the manufacture of items which require thin films for mechanical, optical, chemical or electronic functions.
• PVD coatings are harder, more abrasive and higher corrosion resistant than coatings applied by the electroplating process.