Corporate Responsibilities
Green Manufacturing
Environmental Policy and Environmental Protection System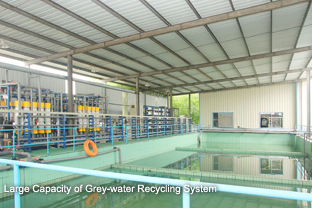 In addition to providing quality products to customers, Ka Shui proactively implements sustainable development strategies. We regard environmental protection as an important part of our corporate social responsibility and endeavor to minimize our impact to the environment. As we strive to become a pioneering advanced green high-tech enterprise in China, we pledge to review and revise our environmental policy periodically.
In order to achieve our environmental goals and reduce our carbon footprint, we follow the RoHS standard strictly in all production processes and have obtained the ISO14001 for Environmental Management Systems Certification in 2001. Our green initiatives include large capacity of grey-water recycling
system, an exchange filtration system for polluted water treatment
and a depositing pool system for dust.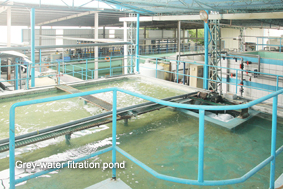 Talent development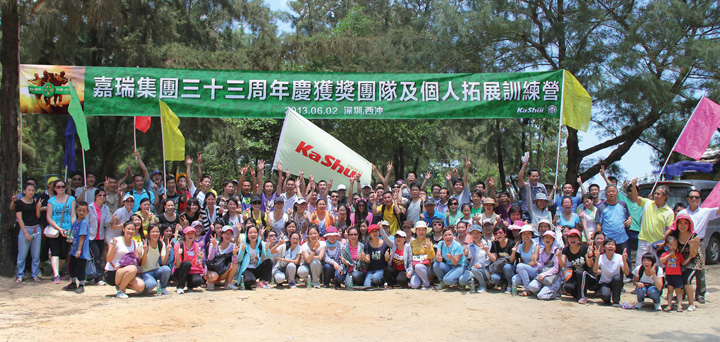 Ka Shui Enterprise Academy was established in 2005 to enhance the quality and skills of our employees, promote corporate cultural exchange and develop a strong base of core staff. Building on our people-oriented culture, we have set up a multi-channel communication system for staff, union and management. A wide range of recreational and relationship building activities are organized to nurture a strong sense of belonging among employees.
Community Giving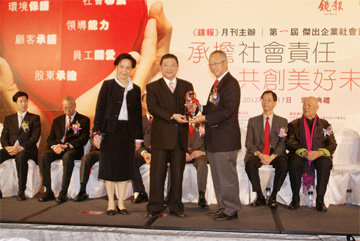 Ka Shui Group is committed to "Giving back to the community", and has actively participated in community education projects, poverty and disaster relief initiatives as well as charity events. In 2013, Ka Shui was awarded "Outstanding Corporate Social Responsibility Award" presented by Hong Kong's The Mirror Magazine for the second time. The accolades represent recognition of our contributions to society throughout the years.